April 2021 Update
Following the announcement of the Government's plan to ease lockdown, essential meetings can now take place, and we can welcome overnight accommodation guests starting on 17 May 2021. We are still confirming when we can re-open for non-essential classes, meetings, and events.
Although we are partially closed, you can make accommodation bookings on our website. If you would like to book a meeting room, please e-mail info@ludlowmascallcentre.co.uk and we will get back to you with details on availability and rates. We will not be checking the answerphone regularly, so if your query is urgent, please phone +44(0)7740 029345.
Please note that our parking monitoring system remains in effect while we are closed.
Visit our Facebook page for any further updates.
In the meantime please stay safe and follow the rules for the area where you live. We look forward to welcoming you back to the Centre.
Whether you're looking for a space to host your event, an intimate wedding venue or a training facility Ludlow Mascall Centre can meet your needs.
Set in a beautiful Victorian building in the heart of Ludlow, the Centre offers a superb range of rooms for hire as well as comfortable residential accommodation.
Our centre is the ideal place to stay, learn, meet and celebrate in Ludlow.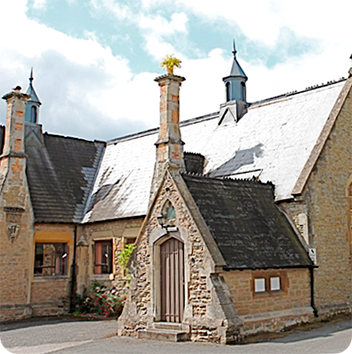 About Us
Originally a school, the Ludlow Mascall Centre is a charming Victorian building located in the centre of Ludlow.
An educational charity the Centre provides a space to meet and host events for the local community and visitors to the area. We have a superb range of rooms to choose from as well as comfortable accommodation. We have ample free parking for our visitors, free Wi-Fi throughout and will work with you to ensure your time at the Centre exceeds your expectations.