Covid-19 Update, November 2020
Our accommodation and meeting rooms will be closed in accordance with Government guidelines from Thursday, 5 November. We will re-open on Monday, 7 December. Please note that our parking monitoring system will remain in effect.
During this period you can make future accommodation bookings on our website. If you would like to book a meeting room, please e-mail director@ludlowmascallcentre.co.uk for details on availability and rates.
For all other enquiries, please e-mail info@ludlowmascallcentre.co.uk or phone 07740 029345.
Visit our Facebook page for any further updates.
Stay safe and we look forward to seeing you when we re-open.
Whether you're looking for a space to host your event, an intimate wedding venue or a training facility Ludlow Mascall Centre can meet your needs.
Set in a beautiful Victorian building in the heart of Ludlow, the Centre offers a superb range of rooms for hire as well as comfortable residential accommodation.
Our centre is the ideal place to stay, learn, meet and celebrate in Ludlow.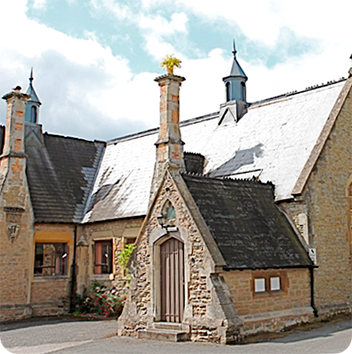 About Us
Originally a school, the Ludlow Mascall Centre is a charming Victorian building located in the centre of Ludlow.
An educational charity the Centre provides a space to meet and host events for the local community and visitors to the area. We have a superb range of rooms to choose from as well as comfortable accommodation. We have ample free parking for our visitors, free Wi-Fi throughout and will work with you to ensure your time at the Centre exceeds your expectations.